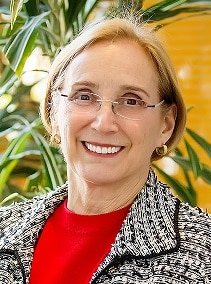 Jessica Baron and Derek Jackson have joined the Centennial team. Jessica is Vice President, Executive Search, and will be actively engaged in the Cincinnati business community while also heading up Centennial's New York NY office. Derek is Director of Client Services, based in Centennial's headquarters in Cincinnati.  Jessica retired from her position as Senior Director of Leadership Initiatives & Programs at the Cincinnati USA Regional Chamber on March 31, 2016.  Derek was the founder of Summit Solutions Group, which was acquired by endevis, and has held VP of Human Resources and Talent Strategy positions with several companies, including SDRC.
"Both Jessica and Derek are leaders who are experts at blending the basic tenants of our industry: leadership, vision, and strategy. Adding them to the Centennial team will further enable us to match change and growth-minded clients with leaders who elevate organizations," states Mike Sipple Jr., Centennial president.  "Jessica has dedicated her career to people: developing people, leading people, providing opportunities for people that they might not otherwise have seen.  Derek has a tremendous amount of organizational development experience as well as executive leadership.  Both will be an asset for Centennial and our clients."
During her 11 year tenure at the Cincinnati Chamber, Jessica was responsible for all programming, including Leadership Cincinnati, Leadership Action, WE Lead, WE Succeed, C-Change and Cincy Next. These programs, which graduate more than 250 leaders a year, help leaders maximize their potential—whether they are young professionals or seasoned C-Suite executives.  Several thousand graduates have improved their organizations, communities and careers due to their participation in these initiatives. Jessica also held senior executive positions with Marsh USA, Prime Time Communications, Acordia Senior Benefits Agency, and Anthem Blue Cross and Blue Shield.
Derek worked for SDRC for nearly a decade in various capacities, including Director of Human Resources, Americas Operations; Director of Human Resources Asia Pacific Operations; Director of Employment Services; and, Manager of Employment.  He also led the Human Resources Departments in several organizations as Vice President of Human Resources and Talent Acquisition.  In 2008, Derek founded Summit Solutions Group, specializing in helping human resources departments re-think their role within organizations.  In 2013, Summit Solutions Group was acquired by endevis, a national talent acquisitions solutions firm.  Derek's expertise helped endevis build and grow in southern Ohio.
Since 1975 Centennial's mission has stayed the same: Connecting business leaders with the best talent and resources to improve their businesses, careers and personal lives. Organizations and leaders trust Centennial to deliver solution-focused services and results. Centennial assists client companies who are experiencing change and growth to hire the best executive leadership, yielding healthier organizations.