Durran Alexander
Vice President of Client Engagement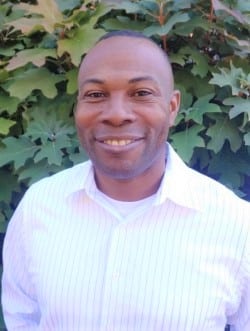 Durran Alexander is an experienced professional with a consistent record of significantly improving business process and meeting projected business goals and improvement. He is a skilled leader of sales, marketing, coaching of team members, development, presentation and process improvement. As a team-oriented leader, Durran effectively enables, empowers and engages all team members to their highest potential. His incredibly positive and upbeat personality is infectious which further enhances an already engaging company culture. He also provides exceptional presentation skills and a seasoned ability to communicate at all levels of an organization.
"As a family business focused on building great organizations we have a personal commitment to hire the right talent for our company. Centennial's leadership team has been striving to find the 'right' leader to help us continue to grow. Adding Durran Alexander to our leadership team is a major win for us and those we serve." Mike Sipple, Jr. also stated, "We are excited to have someone with his experiences, skills and mindset coupled with his passion for people and desire for excellence. His genuine interest and love for people and his incredible intelligence for making organizations operate more efficiently and effectively is exactly what we need to continue our impact on the world around us."
Durran graduated from the University of Notre Dame and started his career in a sales position for Campbell Soup Company. He went on to run a national family foundation and other business entities through a family office for just over six years. Durran was most recently in a critical supply chain and customer facing position for the last 11 years at a national manufacturing organization.
Durran states, "I am looking forward to utilizing my skills, talents and abilities of building rapport, establishing relationships, communications and process improvement. We get to support our clients, with their businesses, careers and personal lives to make a difference. I love to be challenged intellectually and get to know the inner workings of people and organizations."
"The culture of Centennial being Christ-Following, family oriented, competitive and one of teamwork is amazing! I get to combine my talents, skills, abilities with an amazing team who seek to serve and help people and business. Joining a team that are already family and friends to me made the opportunity that much more appealing."
Continuing the legacy of, 'success, results and 'greater' impact' while helping to further grow Centennial is one that I am excited about!"
Membership and Activities:
Founder and President of the Northern Kentucky Bengals
Advisory Board Member of Fellowship of Christian Athletes
Graduate of University of Notre Dame