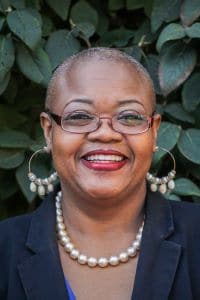 Carol Lawrence is a people person in every way and is most motivated when she is helping others achieve their goals. Her love for meeting new people and helping them realize their greatness is evident in the care she provides at each interaction. In her role of Director of Executive Engagement for Centennial, Carol gets to employ this passion by interacting with dozens of candidates each week. She actively listens to their career goals and past experiences, providing guidance toward a job that would be most fulfilling for them.
Her background with Champion Windows and Kroger has equipped her with top-notch customer service and recruiting skills that, when coupled with her bright personality, provide an excellent candidate experience for Centennial's candidates. One of Carol's strengths stems from her professional and personal background diversity. This diverse history makes her approachable and helpful which is a perfect fit for her role at Centennial.
Carol loves to be creative and enjoys doing just about any hobby that involves creativity. Her passion for people is also lived out in her community service work and spending time with her loved ones. We're sure you will also appreciate Carol's love for people when you get the opportunity to interact with her!