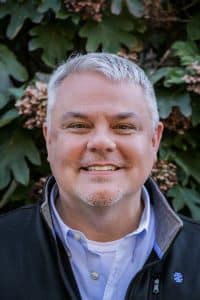 Marcus Gardner is the President of Centennial where he enjoys implementing his passion for improving outcomes by caring for and empowering people. In this role, Marcus leverages his strategic and tactical strengths to carry out the company's vision while developing new vertical targets and goals, along with the expansion of the existing customers and pipeline development.  As a collaborator, innovator, and strategic leader, Marcus fills a pivotal role in the Centennial leadership team.
Marcus joined Centennial in 2021, bringing with him extensive experience as a business consultant and C-suite leader who has led organizations to remarkable levels of growth. He is a hands-on leader who works relentlessly to drive financial and operational growth.  Concurrently, Marcus puts a high value on people and is a big believer in motivating teams to make things happen. This people-first ideology is in direct alignment with Centennial's culture and mission to help organizations hire the right people and continually invest in those people.
Marcus lives in the woods (in a house!) with his wife, four kids, and 3 dogs.  He loves to travel, is a life-long learner, and is passionate about helping orphans and under-resourced kids around the world.  Taking holistic inspiration from history's Renaissance Men, you may find him at the theatre, riding his motorcycle, watching the latest documentary, shooting firearms, playing cards, singing outside, or just reading on the couch.