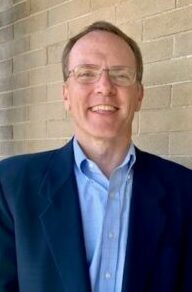 Mike Dunn, a strategic problem solver and influential leader, is Centennial's Vice President of Executive Search. He has decades of experience in strategic operations, people management, marketing & fund-raising,  and leading organizations through periods of growth.
Prior to joining Centennial, Mike was the Executive Director at the Society of St. Vincent de Paul, District Council of Cincinnati, where he helped lead the organization to new heights in serving our community by more than doubling its annual operating revenue to nearly $50 MM.
Prior to his nearly 8 years at St. Vincent de Paul, Mike spent 16.5 years at Xavier University in various marketing and revenue generation roles including as Associate Athletics Director and Chief Revenue Officer for the athletics department and served as the Director of Xavier's on-campus arena and banquet and conference center, the Cintas Center.
If you have met Mike, you know he is an intent listener who enjoys bringing people together. These strengths, along with his natural curiosity and desire to help others, equip him to serve Centennial's clients with the high level of service we always strive for. Mike is known for being honest, reliable, and motivated to "get the job done." These qualities have served him well in his past roles and we know they are a great fit for Centennial's culture of care and excellence.
Mike and his wife, Anne, have three children, James, Katie, and Emily, and their family dog's name is Ollie. Mike loves being outdoors and would still like to live out his childhood dream of becoming a professional baseball player – although he acknowledges each passing birthday is making it even more difficult to attain this goal.