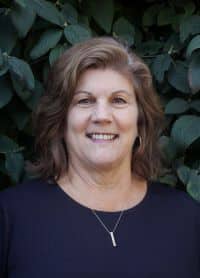 Becky Scheeler is the Executive Vice President at Centennial, which means she is dedicated to ensuring that the client experience meets and exceeds each client's expectations.  Under Becky's leadership our client engagement scores, our net promoter, and our key performance indicators have all gone up.  Becky has led countless family businesses through key succession planning processes.  She has also helped the leadership team of numerous organizations in gaining a deep understanding of what their organization needs to achieve both short- and long-term objectives.
In addition to her family and private business client partnerships, she has also supported numerous non-profit organizations in their executive search and hiring needs. The team that supports Becky – and Centennial's customers – have a high attention to detail and a strong desire to see our clients win.
Her experience prior to joining Centennial 12 years ago includes time with a management consulting firm and 10 years in training and development at Fidelity Investments.  She has a degree in sociology and criminology from Ohio University and has been a long-time volunteer Cincinnati Works, and is a board member of both for Loveland Interfaith Effort and Impact 100 in Cincinnati.
Becky is sought after by executives for advice on talent management, executive search, succession planning of family businesses, and building highly successful and productive teams. Boards and family members of family businesses and owners of private businesses turn to Becky and rely on her guidance, wisdom, and experiences to aid in their success.
Becky lives in Loveland, Ohio and enjoys being out in nature with family and friends.