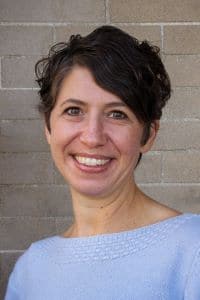 In her time as the Marketing Manager at Centennial Janelle has become far more involved with the marketing of Centennial, and her skills have expanded as the landscape of the marketing world has expanded. Digital marketing has changed how Centennial does business, and it continues to evolve year after year as we seek to create high levels of engagement with our client relationships and the leadership community as a whole. This is an exciting challenge for Janelle and allows her to be continually learning new technology and new techniques. Janelle especially enjoys developing content that is both visually appealing and helpful to the end user.
In the marketing department Janelle has made several significant strides.  Here are some examples of her accomplishments:
She finds that keeping marketing material fresh and relevant is an ongoing challenge that requires/propels her to develop new material in a variety of formats
Develops and executes automated email campaigns
She was on the leadership team that launched the Talent Magnet Institute podcast. This is a podcast that is powered by Centennial.
Janelle both writes and co-writes regular articles in order to provide helpful content to our worldwide readership
Coordinates and promotes a host site for a worldwide leadership event – Leadercast
She has written and designed multiple resources on executive search, leadership development, career search and talent management.
The initiatives Janelle undertakes are for both internal and external customers. She provides topnotch documents, presentations and content for her internal team, as well as develops valuable pieces for Centennial's external customers and various stakeholders, including:
Developing Presentations
Creating visual elements for social media, marketing pieces, presentations etc.
executing marketing strategies
and she's always willing to try new things!
Janelle also enjoys song writing along with a team from her church, Grace Fellowship. In fact, one song won an international award! She volunteers regularly at her church and greatly enjoys spending time with her husband and 2 teenage daughters. Eating and outdoor activities are high on the list of things they enjoy doing together.