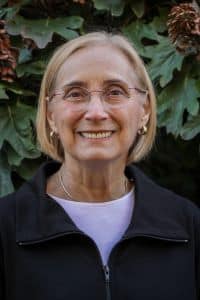 Jessica Baron is Vice President, Executive Search at Centennial, heading up our New York, NY office. As Executive Recruiter and Sr. Consultant, Jessica does what she does best – connect Centennial clients with leaders who elevate organizations. Jessica's strong roots in the Greater Cincinnati leadership community, her national connections, and her global leadership context are a continual asset to Centennial's clients and relationships.
Jessica joined Centennial after a storied career at the Cincinnati USA Regional Chamber, where she was responsible for all programming, including the Chamber's Leadership Programs platform. Leadership Cincinnati, Leadership Action, WE Lead, WE Succeed, C-Change and Cincy Next all reflected Jessica's vision and benefited from her leadership expertise. These programs, which graduate more than 250 leaders a year, help leaders maximize their potential—whether they are young professionals or seasoned C-Suite executives.  Several thousand graduates have improved their organizations, communities, and careers due to their participation in these initiatives.
Prior to joining the Chamber, Jessica held senior executive positions with Marsh USA, Prime Time Communications, Acordia Senior Benefits Agency, and Anthem Blue Cross and Blue Shield. Like the Chamber, these organizations benefited not only from Jessica's leadership, but from her solutions-oriented, strategic mind.  Jessica's "no boundaries" brainstorming and her inherent savvy "touch" make her an architect for improvement wherever she is contributing.
"The teams and programs Jessica has led change paradigms and unlock potential. Those who partner with Centennial will benefit from her strength in connections, leadership, and vision," states Mike Sipple Jr., Centennial president.  "Her relationships span many of the world's largest organizations, leading businesses, and industry game-changers. I have experienced first-hand the reach of these relationships.  So many credit their executive success and its impact to Jessica."