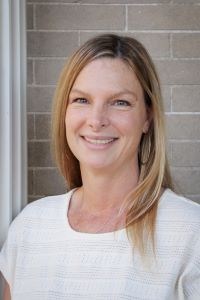 Katie Tepe-Hadnett has more than 15 years of professional experience working within Talent Acquisition, Marketing, Business Development and Financial Services. Currently at Centennial, Inc. Katie is the Director of Executive Engagement where she primarily focuses on relationship building with executives and candidate sourcing for C-Suite and Director level professionals. Katie also specializes in establishing and maintaining a consultative relationship with business partners. She is passionate about helping to strengthen networks and connect key executives to the right sources while transitioning into a new position or career. Previously Katie held key positions with Charles Schwab, Robert Half International and Fidelity Investments where she enjoyed diverse and challenging roles.
At Centennial Katie specializes in:
Strengthening networks and connect executives
Conducting and facilitating the interview process
Candidate sourcing for C-Suite and Director level professionals
Participating in special projects
Working with executives contemplating their next career step
Katie is an alumnus of Xavier University, she is active in her parish community Guardian Angels, and at St. Xavier High School.  She also dedicates time to animal rescue and is actively involved in many cancer communities as a mentor to those who are newly diagnosed.