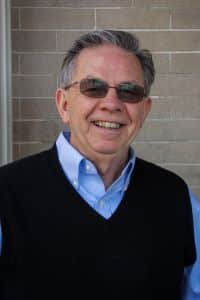 Business owners and entrepreneurs have turned to Mike Sipple for his 45+ year career to help them build and lead successful companies, and also to help them navigate their own personal and professional lives. At this stage in his career he has found great fulfillment in coaching and equipping next generation business owners while guiding the current ownership generation in retiring well.
Mike is extremely passionate about helping people to excel in life and business. He feels relationships are key to leading a successful business and seeks to establish a real relationship with anyone he works with. He is honored that many clients, past and present, have built trusting partnerships and friendships with him that have led to many positive differences.
Mike is the essence of an authentic leader. He cares about the growth and development of his team members, the success of his clients' business and the philosophy of building into others. His values are solid, his priorities are clear, and his experience is rich.
He has served on the board of Potters Ranch since its inception, is an active board member of At Work On Purpose, is on the board of TP4 Advisors, and a long-time board member and active volunteer for the Goering Center for Family and Private Business.