Leadercast Live, the world's largest one day leadership event, has named Mike Sipple Jr., president of Centennial and founder of the Talent Magnet Institute™, to its national advisory board.  Sipple has spearheaded a local Leadercast host site for several years in Northern Kentucky and Cincinnati, where more than 300 leaders attend each year.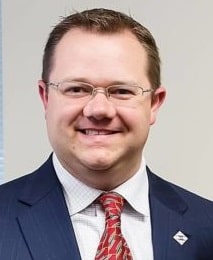 On June 26 and 27, 2018, Sipple joined other advisory board members from both Canada and the United States at Leadercast's two-day retreat in Atlanta, GA.  Programming, leadership participation, and experience enhancement were among the topics discussed with advisory board members and Leadercast's corporate team.
Renowned author and leadership expert Patrick Lencioni will headline the 2019 event, which will be broadcast live out of Atlanta, GA to community viewing sites world-wide on May 10. Local viewing will take place at Crossroads Church's Florence, KY and Eastgate locations. Registration information is available through Centennial.
"Leadership development and helping leaders lead well is a passion of mine and Centennial and the Talent Magnet Institute," states Sipple.  "Leadercast's mission aligns directly with Centennial and the Talent Magnet Institute in building leaders worth following. We are honored to be a part of building a community of leaders worth following. Past speakers, including Andy Stanley, Henry Cloud, Kat Cole and Tyler Perry, have helped shape my leadership. I am so excited to help Leadercast further this mission by providing access to thought-leaders like these to leaders in our community."
Since 1975, Centennial Talent Strategy and Executive Search has connected great leaders with growing organizations, enhancing the personal success of the leader and the growth of the organization. The Talent Magnet Institute™, powered by Centennial, provides leaders with a holistic approach to managing and developing their people by aligning business strategy with talent strategy. Through the Institute, leaders learn how to develop eager ambassadors for their brand, retain the right talent, foster leaders, onboard effectively, recruit wisely, and attract top talent. All of this knowledge moves leaders towards Becoming a Talent Magnet ™. Both Centennial and its Talent Magnet Institute are committed to strengthening Greater Cincinnati through the region's organizational and business leadership – and the impact these leaders and organizations make on our economy, communities, schools, and families.